Masonry ROCKS Regional Showcase: Fort Worth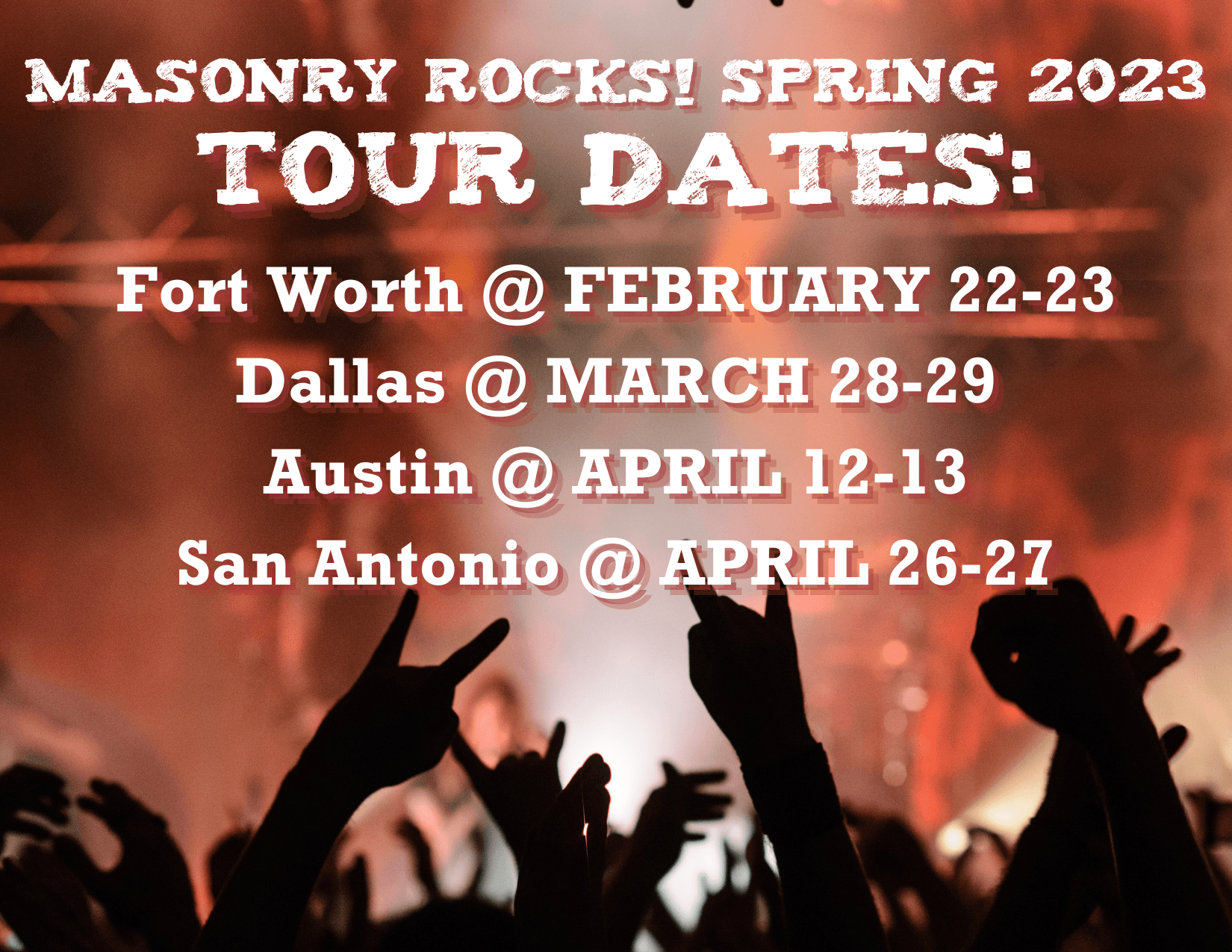 Howdy UMCA Members,
Masonry ROCKS! is excited to be bringing our biggest show yet to North Texas! You are personally invited to attend the Masonry ROCKS! Regional Showcase: Fort Worth on February 22 & 23 at Cisco Supply Company. The two-day event will reach over 120 students in Career & Technical Education programs from more than eight local high schools, as well as present opportunities to talk to key administrators about our industry's workforce needs. The Masonry ROCKS! program is only as powerful as our local representation -- as you are the ones who will be working with and ultimately hiring from these schools. We hope to see you and your team members there!
Location: 1324 Ranchers, Legacy Trail, Fort Worth, TX 76126
Time: 7:00 AM - 3:00 PM (come for some or all of the day, whatever fits your schedule!)
Please refer to www.texasmasonrycouncil.org for more information.
We will need the support of the UMCA and its contractors/crews to pull this event off. I have included an estimated needs request for labor on the days of the event and would love to see all of our UMCA members represented at this event! UMCA will be recruiting summer employees directly from this pool of students, so it will be a chance to get in front of these students and their teachers/administrators before Summer 2023.
Please contact Michelle Queen if you have any questions (214.364.8162).