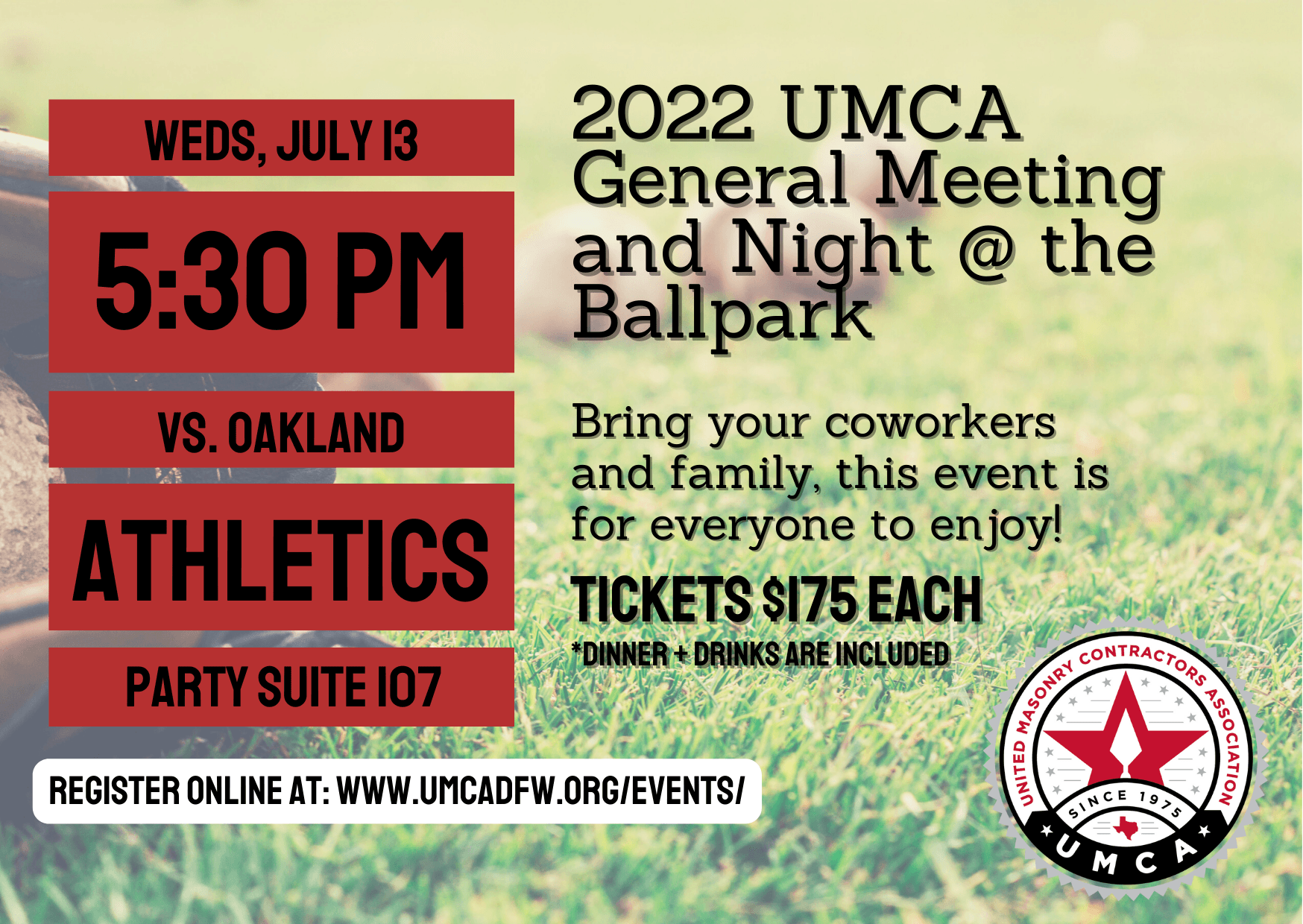 GENERAL MEETING @ 5:30 PM
PARTY SUITE 107
Join the UMCA as we celebrate together with a night at the ballpark! We will kick off the night meeting new members and giving away new UMCA swag, while reporting on our recent accomplishments as an association. At 7:05 PM the Texas Rangers will play the Oakland Athletics. Bring your colleagues AND your families as we enjoy a night of baseball in a phenomenal MASONRY stadium!
Tickets are $175 each (TICKETS ARE LIMITED!) - Sign Up Today!
*Full BBQ Buffet and drink tickets are included!