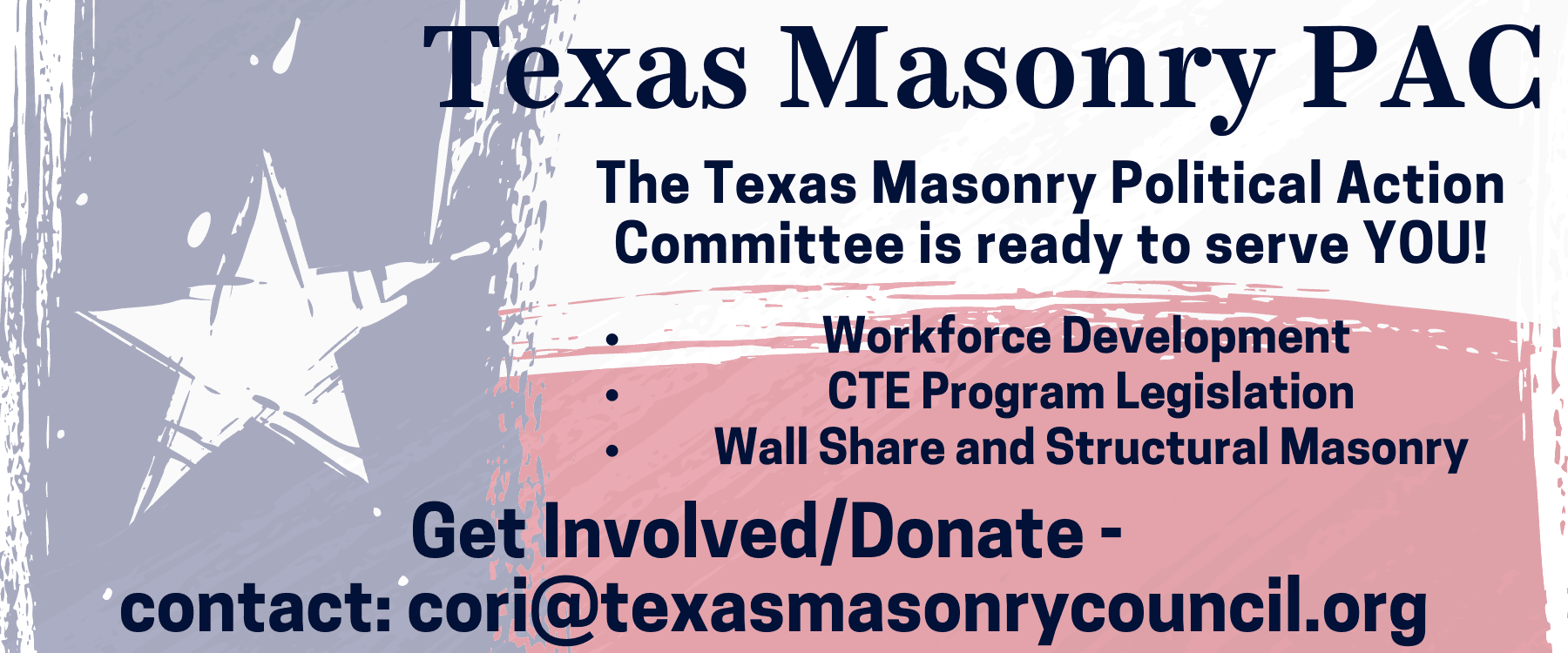 Texas Masonry Council Members and Affiliates:
Registration is open for the 2023 TCA Walk on the Capitol!
Spend the day in Austin with fellow Texas Masonry Delegates and TCA members to kick off the construction industry's legislative campaign.
Texas Masonry contractors and suppliers will form a delegation as part of the larger TCA effort and event being held on January 31st and February 1st, 2023.
Member participation is vital to the success of TCA's legislative agenda - Online registration is available on the TCA website under upcoming events or Click HERE.
Sponsorships to the TCA Walk on the Capitol Event as well as contributions to the TCA PAC are available; TCA Walk on the Capitol Event Sponsor recognition will be at the event on various banners as well as on the official 'Walk' cell phone app and all folder material.
Thank you to TMC Members/Affiliates who have sponsored TCA as of today:
Cutler-Smith P.C.
Email Tony for a Registration/Sponsorship Form that can be printed out and mailed or emailed to pfinnegan@texcon.org.
See You There!
Tony Topping
Texas Masonry Council, Executive Director