UMCA Holiday Party at Edison's Dallas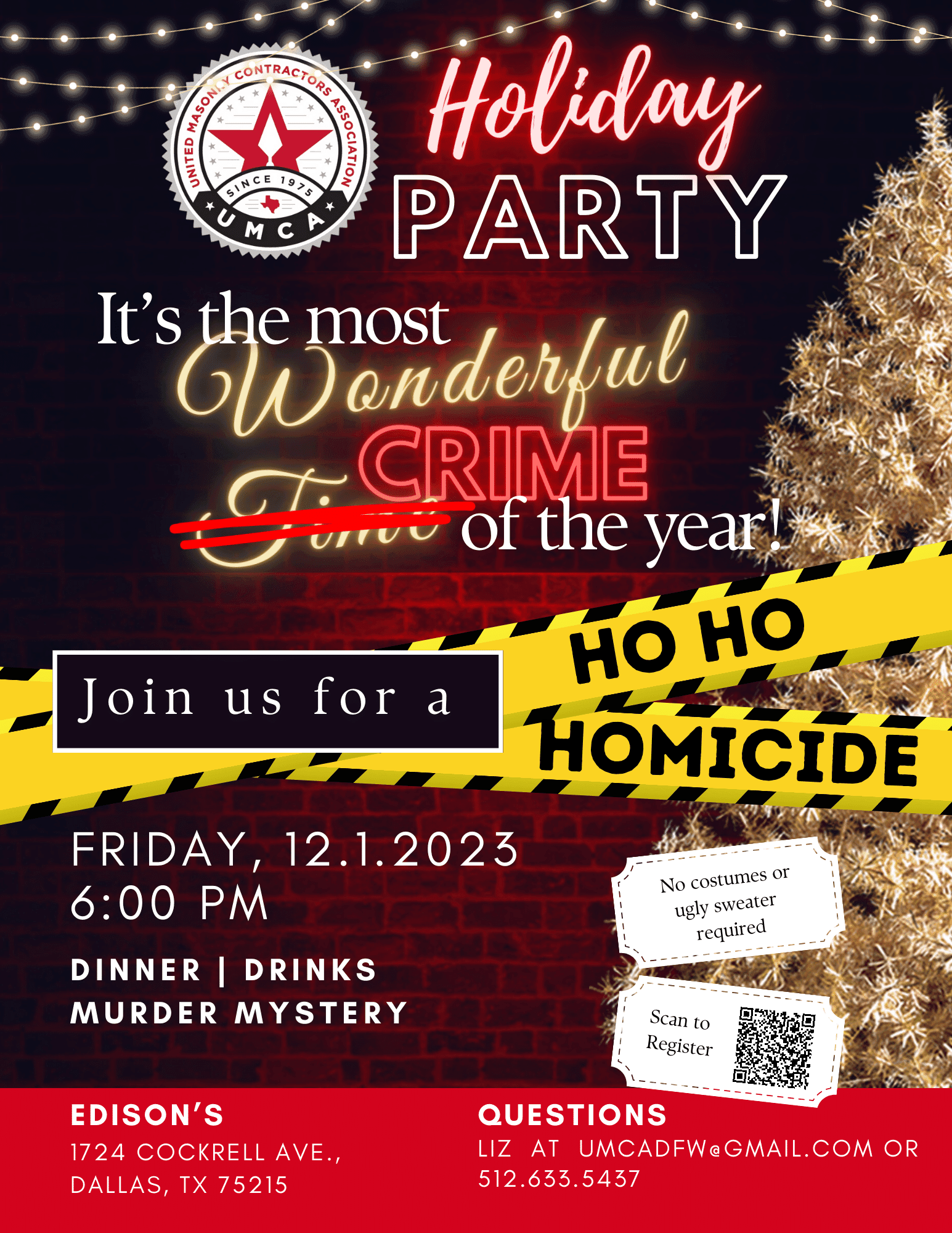 It's that time again- It's the most Wonderful Crime (Time) of the Year. Please join us for a Ho- Ho Homocide and Murder Mystery during our 2023 UCMA Christmas Party. You won't want to miss this!
In addition to having an "event to die for," this year we are also hosting a Silent Auction. Funds from this will go towards hosting events like we just had for architects and our contractor and supplier members to come together. In 2024 UMCA will be pushing Masonry Wall-share and Workforce Development like never before, so please consider donating to this.
You can donate items to the auction. Or- if you're too busy like so many of us are this time of year- you can donate funds. Either Liz or Mark Cooke, the Committee Chair of the Holiday Party, will be glad to do the shopping for you. We will be sending out regular emails updating everyone on the items received, so watch out so you can get ready to bid on the items you want throughout the party.
We also will be doing our annual Contractor of the Year and Supplier of the Year Awards during the Christmas Party- so be sure to be here to support these folks for the work they've done for the UMCA throughout 2023!